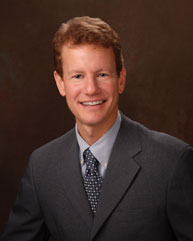 Richard J. McKyton
Attorney At Law
Richard J. McKyton received his undergraduate degree in Political Science, graduating with Honors from the University of Florida, in 1992. Following graduation, Mr. McKyton attended the Stetson University College of Law from January 1993 until graduating Cum Laude in May, 1995. While attending law school, Mr. McKyton was a member of Stetson's Trial Competition Teams which won state and national trial competitions.
Mr. McKyton was an Assistant State Attorney with the State Attorney's Office for the Sixth Judicial Circuit, from May 1995 until August 1998. During over three years of service at the State Attorney's Office, Mr. McKyton conducted over sixty (60) misdemeanor and felony jury trials and served as a member of the office's DUI Manslaughter Squad, responsible for investigating and prosecuting DUI related traffic fatalities.
Mr. McKyton entered private practice in 1998 and spent over two (2) years as an associate with the law firm of Abbey, Adams, Byelick, Kiernan, Mueller and Lancaster, LLP where he conducted several jury trials while focusing on the following practice areas: motor vehicle liability, premises liability, medical malpractice, and nursing home liability.
Since 2001, Mr. McKyton's law office has been located at 1229 Central Avenue in St. Petersburg. Mr. McKyton's main practice areas have been criminal defense and personal injury. With regard to criminal defense matters, Mr. McKyton represents individuals charged with misdemeanor, felony, and traffic offenses in both state and federal court. Mr. McKyton's personal injury practice consists of representing individuals (not corporations or insurance companies) who have been physically harmed due to the negligence of others.
Mr. McKyton was admitted to the Florida Bar in 1995, maintains active status, and is considered to be in good standing. Mr. McKyton is also licensed to practice in the United States District Court for the Middle District of Florida, and an active member of the St. Petersburg Bar Association.